Sept 1, 2017
August Staff & Player Signings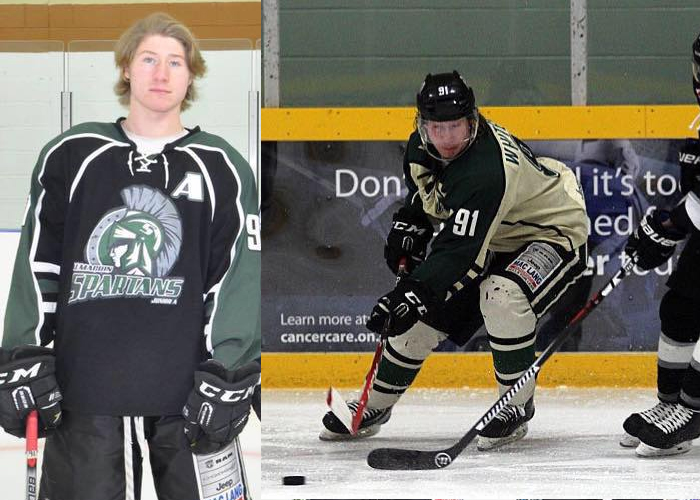 The Almaguin Spartans have a busy few weeks preparing for the start of the 2017-2018 Greater Metro Junior 'A' Hockey League Season. Including a huge local signing, staffing addition and pre-season results.
Britton Whitehead will return to the Spartans for his 4th season. Whitehead, 20, has posted a career 117 points in 101 games with the Spartans and served as an Assistant Captain with the club last season. The 6'2" Centre is native to South River, Ontario.
The club has added 25 year junior hockey scouting veteran Brent Cooper as the team's new Director of Player Personnel. Cooper last served as the Asst. GM for the South Muskoka Shield and was responsible for brining some of the Shield's top talent the previous few seasons.
In two pre-season match-ups, the Almaguin Spartans matched up against the West Nipissing Lynx and then the Temiscaming Titans. The club suffered a 4-3 shootout loss against the Lynx and the a 6-5 shootout loss to the Temiscaming Titans.
Stay tuned for more exciting announcements before our Home Opener on September 15th versus the Ville Marie Pirates.