May 1, 2017
CAPTAIN AUSTIN BRYAN RE-SIGNS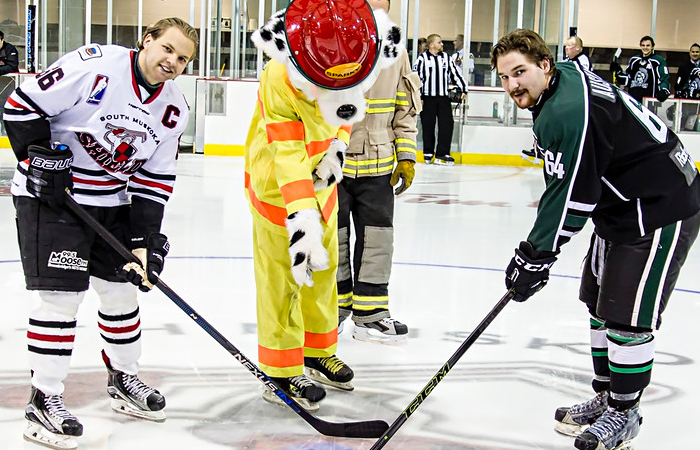 Well why not start the off season by announcing the Spartans the resigning of their all-time leader in games played, points and assists.
The Spartans are thrilled to announce that Bryan Austin will be returning to the Spartans for his final season of junior hockey. Bryan will also be the Spartans captain for the 3rd year in a row.
Spartans Head Coach Myles Pepin stated "Having Bryan back is huge for our hockey club in so many ways. Bryan is a leader for our club on and off the ice. He leads by example and always puts the team first. As a player he provides us with so much stability on the back end. He calms the game down, makes great decisions with the puck, provides us with offence and shuts down the other teams top guys night in and night out. Bryan is able to play 30-35 minutes game per game for us and in my opinion was the best defensemen in the North Division last season. I have worked with Bryan since he was 8 years old so to have the opportunity to coach Bryan from a young kid to a great young man has been a great experience. It's very reassuring as a coach to be able to have so much trust and confidence in your captain. We are fully committed to trying to win a championship in Almaguin this season and having Bryan will be a major piece of that. He knows what it takes to win, will help our younger players with that and help bring our group together with the assistance of our coaching staff."
General Manager David Forde has brought back a number of keys players and has already made some great new additions which fans will hear about over the next couple months. Dave and I will also be heading to Latvia and Lithuania next week in an effort to bring even more talent to the Spartans for this upcoming season"
Captain Bryan Austin stated "I am really looking forward to the upcoming season and playing my final junior season with the Spartans. I know my focus and the organizations focus this year is to do whatever we can to bring home a championship. I know we have a great group of returning guys, have the best coaching staff in the league and I know General Manager David Forde will bring in the right players to help us become a championship team. I can't wait for the season to start!!!"
Welcome back #64 Bryan Austin "C"