Sept 9, 2017
Nail Biter in West Nipissing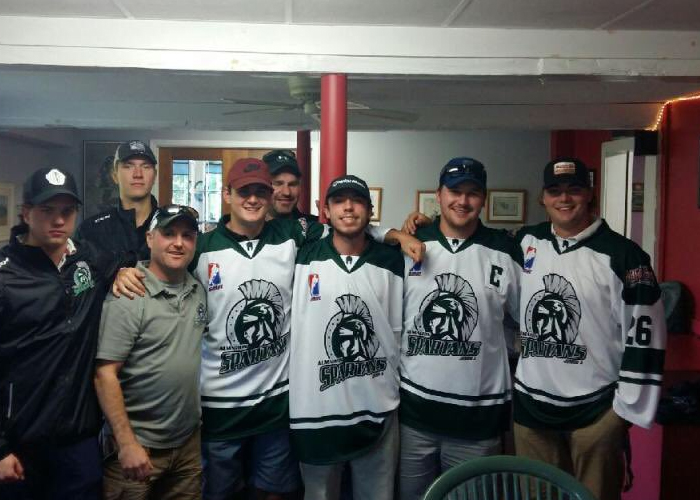 The Almaguin Spartans dominated the West Nippissing Lynx in their 2017-2018 season opener in every category except the final score. A 3-2 decision in favour of the Lynx has the Spartans starting the season on the wrong foot.
Despite the loss, the organization was very pleased with the opening day product.
The Spartans pounded 60 shots at the West Nipissing goaltender but could only solve the goalie twice.
Scoring for Almaguin was top defenceman Adam Morton and veteran Zach Thorsen.
The Spartans will try again for their first victory on the season Friday, September 15th on home ice hosting the expansion Ville Marie Pirates. Puck drop 7:30PM.