Feb 16, 2018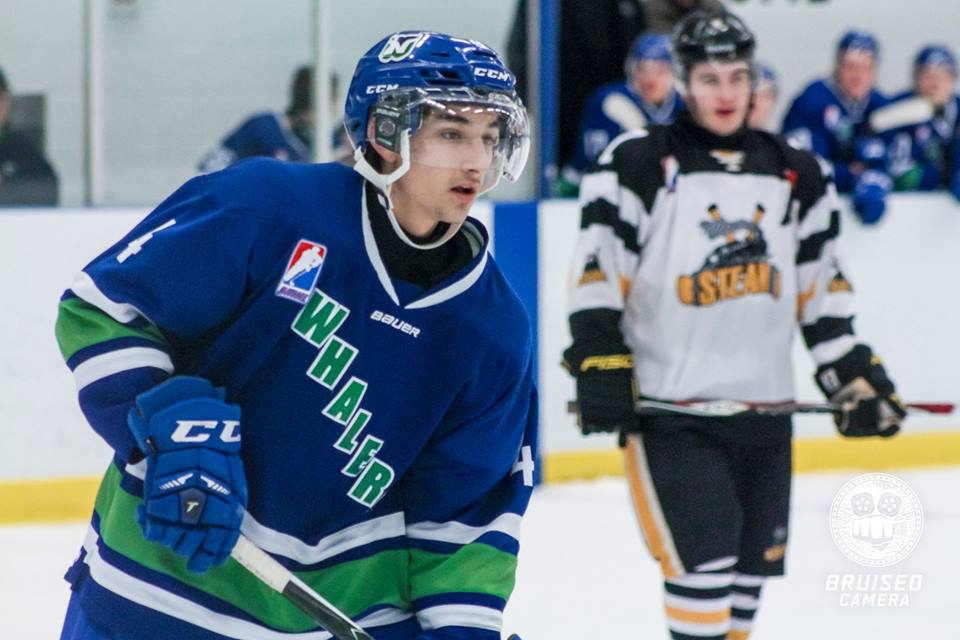 Whalers Earn League Awards
The Niagara Whalers are pleased to announce the David Christopher, Ethan Spaxman and Terry Masterson have been recognized with league awards for their accomplishments through the 2017-18 season.
Christopher was the winner of the South Division's Top Forward award. David has had a career high in points in his fourth and final year with the Whalers. His 107 points (43g, 64a) in 40 games is amongst the league's best.
Ethan Spaxman has been named the Best Defenceman in the South Division. The former NCAA D1 defenseman has 33 points in 22 games (17g, 16a).
Head Coach Terry Masterson was the finalist for the Coach of the Year award leading the team to a 31-9-1 record thus far.
Congratulations to all these Whalers on their accomplishments.