Sept 19, 2018
Current Whaler Martin Signed to SPHL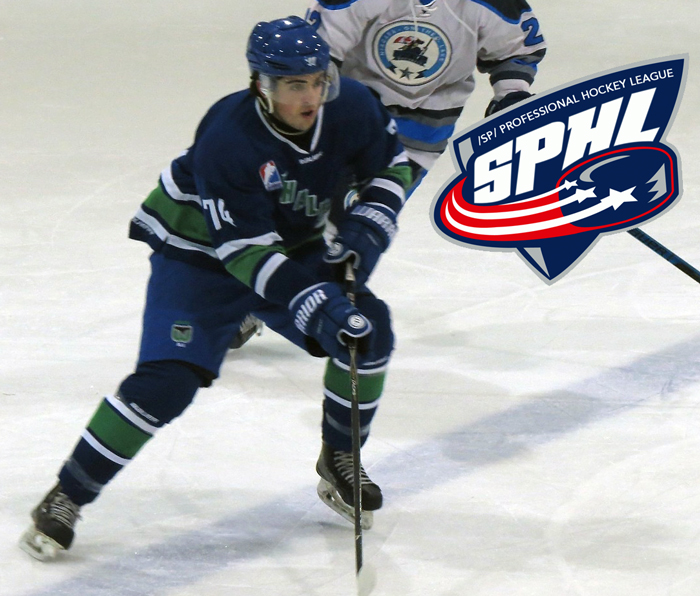 Split Season Opening Series vs Nationals

Current Whalers defenceman #74 Bryce Martin has been signed to the Fayetteville Marksmen in the SPHL. Martin has posted four points in his first two games of the season with the Niagara Whalers.
The Marksmen confirmed the signing on September 18th, following his second game with the Whalers.
Head Coach Jesse Kallechy commented on the offensive defenceman: "Optimizing the scoring usage of all five skaters on the ice at any time is key, and for me the offense starts at the blue line," said Kallechy "I am looking forward to seeing how Bryce can transition his scoring ability into our Camp roster."
Martin will continue to prepare for Main Camp on October 12th.