July 10, 2018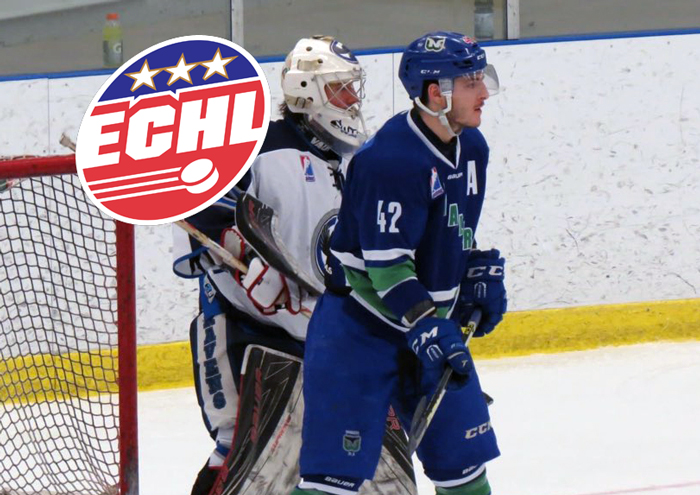 Pastorious Signs ECHL ATO Contract

The Niagara Whalers are pleased to announce that Nicholas Pastorious has signed an ATO with the Norfolk Admirals of the ECHL. The Norfolk Admirals are newly affiliated with the Tucson Road Runners of the AHL and the Arizona Coyotes of the NHL.
 In the 2017-18 Niagara Whalers Campaign Pastorious played 34 regular season games and tallied 74 points, 30 goals, 44 assists, with 98 PIMs, and was an Assistant Captain. In the playoffs, Pastorious was a force and achieved a hat trick with overall 13 points. Nicholas is ranked 7th overall in the GMHL out of 650 players. According to head coach Terry Masterson, "Pastorious is a true leader and a player he would come to count on ". Nicholas has gained a lot of experience from his past coaches, Geoff Scmhogyi, Sheldon Keefe, Dale Hawerchuck, Marty Williamson, and Terry Masterson, as well Steve Quinn, was inspirational in Pastorious Development this past season.
In a statement from Nick Pastorious on the Niagara Whalers he stated "The Niagara Whalers are a first class professional Junior hockey club with professional coaches and management. This was one of the most enjoyable years I have ever had in my playing career with the Niagara Whalers. I would encourage any player younger or older who wants a professional staff from top to bottom, an opportunity to develop and move forward with their hockey career to consider joining the Niagara Whalers. The team gave me one last opportunity to make my hockey dream come true and delivered on the promises they made. I am truly thankful I was able to associate myself with the Niagara Whalers."
Pastorious was drafted from to the OHL CUP Champions Mississauga Rebels,from there to the OHL in the18 spot of the 3rd round, to Sault Saint Marie Greyhounds, Played for the Barrie Colts, Niagara Ice Dogs, and the St Catherine's Falcons. Players, who played against Pastorious, know him well.
On behalf of the Niagara Whalers coaches, ownership group, players and fans we wish Nicholas continued success on his journey to Pro Hockey.