Oct 28, 2018
Three Wins in a Row for Whalers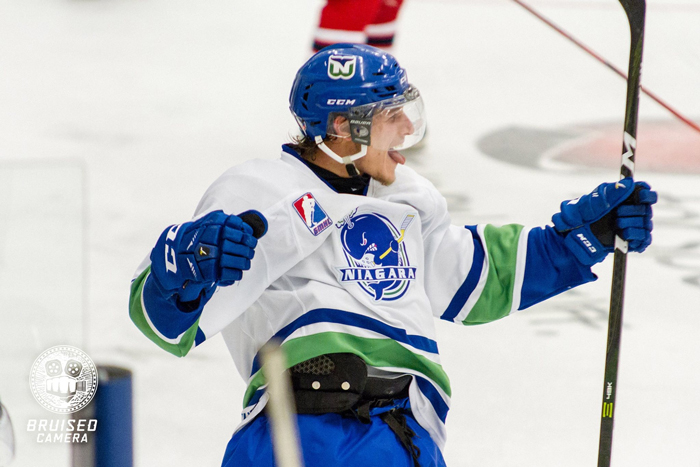 It has taken a few months to figure out, but the Niagara Whalers are starting to look like their old selves again, rattling off three straight victories this past week. Wins over Tillsonburg, London and Oshawa now has the Whalers climbing the league's power rankings and heading in the right direction.
The first victory over the Tillsonburg Hurricanes might be the looked back at as the turning point of the season. A 5:4 win saw the underdog Whalers take down the Hurricanes who had been near the top of the South standings all season.
The Whalers continued that momentum with a 7:1 Win over London and 9:4 Win over Oshawa.
Jesse Masterson leads the team with 21 points in 9 games. The veteran defenceman is in his third season.
Niagara will look to make it four in a row on November 2nd hosting the Kingsville Kings at home.